Dr. Patricia Lund
Principal Lecturer in Biosciences, School of Life Sciences, Coventry University
Dr. Patricia Lund's career-long passion for human genetics started as an undergraduate at the University of the Witwatersrand in South Africa where she was fortunate to study the topic with inspirational geneticists including Professor Trevor Jenkins. As a post graduate her doctoral studies at Oxford involved molecular studies on yeast, but she returned to human genetics when she took up a post at the University of Zimbabwe in the early 1990s.
Meet Patricia Lund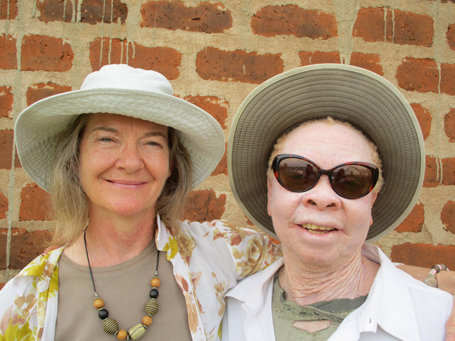 Early research
Although oculocutaenous albinism type 2 (OCA2) has a high frequency throughout sub-Saharan populations in Africa, there were few academic studies. I started by looking at the frequency and distribution of albinism among schoolchildren, generating information that has practical relevance to policy makers and agencies supporting the health, educational and welfare needs of this vulnerable group, as well as generating a large data set that is informing models in population genetics.
Challenging misconceptions
Since 1999 I have lectured at Coventry University in the UK as part of the bioscience group, endeavouring to pass on my interest in genetics to the next generation. My research work in seven African countries has been enriched by many collaborators, including local albinism associations. We have explored the genetic, health, educational, social and welfare issues that impact on families with albinism. This has particular resonance given the upsurge in reports of attacks, mutilations and other abuses of those with albinism as they are targeted for their body parts for use in witchcraft-related charms erroneously believed to bring good fortune and wealth. Understanding community beliefs about albinism is key to challenging these misconceptions at a regional, national and international level.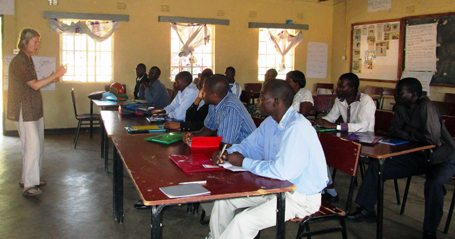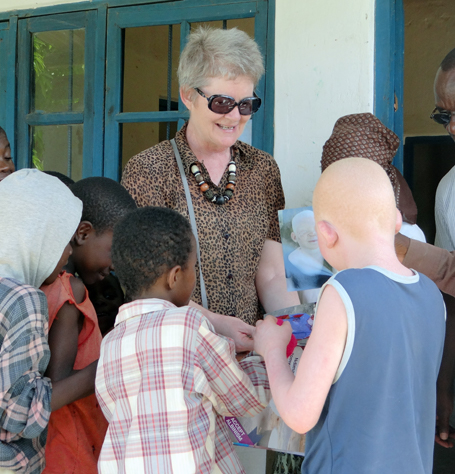 Community
These multi-faceted studies have investigated: sun protection strategies adopted to reduce the risk of developing sun-induced skin damage; health (especially genetic) care; education (mainstream versus special schools); and social perceptions (and misconceptions) about albinism in African communities.
My field studies have always been fully participatory, involving families with albinism as active partners. Many of the best ideas for research questions have come from them. I have also ensured that studies capture the voices of those living in more remote rural areas, as well as in urban settings. Currently, in 2017, I am developing project ideas with collaborators at Birmingham University to capture the voice of very young children with albinism in east Africa.
Raising awareness
The research evidence has been used to develop posters*, radio dramas* and information pamphlets* to provide accurate information on albinism, support advocacy groups and raise awareness of the genetic explanation for the birth of a pale baby to a dark skinned couple. An exciting collaboration* with the charity Standing Voice* works with local creative artists in Tanzania to use drama, songs and drumming to explain the inheritance of albinism, stressing that it happens by chance when both parents carry the altered gene, and that it is not a curse.
My motivation is to provide the evidence base to inform policy and attitudes to albinism, from the United Nations to village level, with the goal of improving the quality of life for those with albinism in Africa.
---
Biography :
Coventry University website
*