Shaun Ross,
Fashion Model, Actor, Dancer, Anti-bullying campaigner
Shaun Ross, 23, was the first ever international male fashion model with albinism. He has graced the pages of major fashion publications, and featured in campaigns and runway shows of top designers in his native United States as well as internationally. Ross initiated the "In my Skin I Win" movement to encourage individuals to learn self-acceptance.
Meet Shaun Ross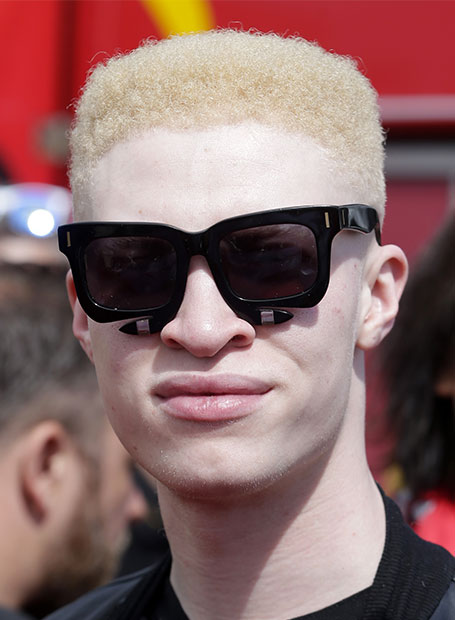 Early Years
I remember growing up as a kid who always felt some type of way about my appearance. But it never mattered to me how others saw me. I continued to walk with my head help up high.
When I was in middle school I remember their being an incident where a kid passed by me and said to his mom: "Mommy, why is he so white?" In my defence my mom just looked at me, angry at what the boy had said.
We heard the young boy's mother reply: "He isn't white. Just think of him as the boy from the movie Powder". At that moment, I was feeling some type of way, but I thought it was okay.
Later that day, my mom spoke to me and said: "Every child is built with knowledge. You need to know that you are beautiful and rise above stupidly". It is because of her that I never forget that I am beautiful and I too can change the world.
She did not allow me to ride my bike anywhere passed the stop sign on my street. I was not allowed to go to a friend's house because a lot of people used to tease me and she wanted to protect me.
Trigger
Although my family always told me I was beautiful and that I could do anything, when I stepped outside into the world I heard the complete opposite.
"You're ugly!"
"You're a disaster!"
"You're the new test-tube baby!"
These are the things I heard for years. So when I was approached to do modelling I had never thought I could be a model before. In my eyes, or rather the way society painted it for me, I was completely wrong, unacceptable and certainly not beautiful.
After becoming a model and being accepted slowly, very slowly, I saw a shift which in turn inspired me. I felt I had a duty, that I needed to do something, that I could make a difference. I completely changed my perspective.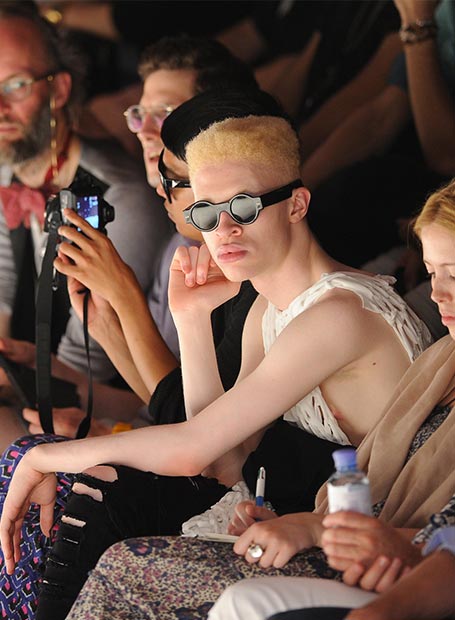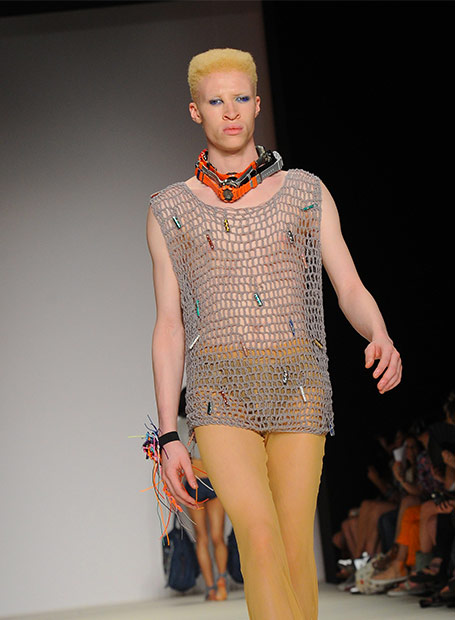 Message
I don't want people to feel sorry for me because I don't feel sorry for myself. I am extremely proud of myself and I wish everybody would be proud of themselves.