Alshaymaa Kwegyir,
Parliamentarian and Activist
Growing up with loving and protective parents Alshaymaa Kwegyir she was more fortunate than most people with albinism who suffer abhorrent discrimination, stigmatization and even murder. With her family's support, Kwegyir acquired an education and went on a career in civil service. Today, as a parliamentarian and activist for persons with albinism, she campaigns for change in her country, Tanzania, and worldwide.
Meet Honourable Alshaymaa Kwegyir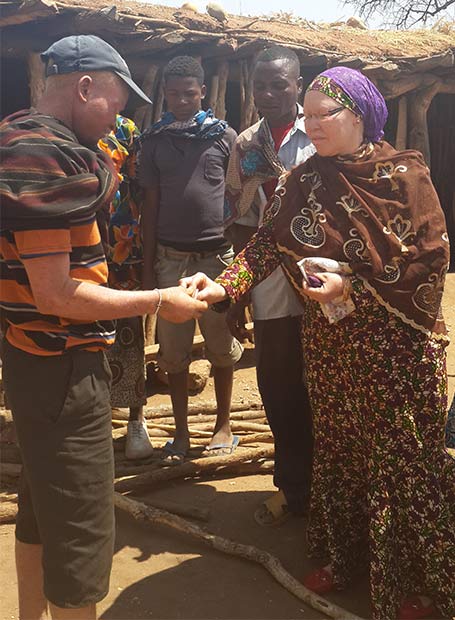 Early Life
I was born and bred in the northern seaport city of Tanga, in Tanzania, surrounded by friends and neighbours who deeply believed that people with albinism were to be kept indoors for fear of discrimination. Parents of children with albinism considered them as bad luck to their families and the general public felt that people with albinism were bloodthirsty creatures who never died but disappeared mysteriously.
My three siblings, who also have albinism, and I liked books; in them we found freedom and could escape from discrimination. We also felt that education would give us the courage to tell our community that we were human beings too.
Still, on our way to school, people would call us names while our schoolmates would shun us. The situation wasn't different at school: the blackboards were old and faint, which meant that we couldn't see clearly what was written on the board. But the teachers never bothered to move us to the front seats of the classroom.
Despite the public discrimination my siblings and I felt lucky, unlike the majority of the other children with albinism in our township. They were plainly discriminated against by their own parents, whereas we found refuge in the love and protection of ours.
The protection and affection of my parents didn't stop me from asking my mother why we were 'white' and why we were viewed as different by other people. My mother would insist that we were normal and encouraged us to be proud of ourselves.
Trigger
It was such an upbringing that instilled in me the sense of compassion for other people living with albinism. It egged me to get involved in advocacy work and collaborate with the government to review laws, and eventually institute stricter legal measures against those who discriminated against and, in extreme measures, killed people with albinism.
As I continued with my advocacy work, Tanzanian President Jakaya Kikwete nominated me to parliament in 2008 as the first Member of Parliament with albinism. The opportunity exposed my advocacy work to lawmakers, leading to the enactment of the Disability Law in April 2010. The law would protect people living with albinism against discrimination at the workplace.
At the height of the killings of persons with albinism, I was at the forefront of efforts to protect them from brutal killers who believed that a potion made of their body parts could make them rich. I travelled around the country donating sunscreen and other products meant to protect their skin from the sun's ultraviolet radiation.
When news broke out that two girls with albinism, Bibiana and Tindi, narrowly escaped being hacked to death, I travelled all the way from Tanzania's capital, Dodoma, to Mwanza, on the southern shores of Lake Victoria, to see them. The girls were staying with their aunt when they were attacked by men with machetes, leaving Bibiana with a gaping wound on the leg. I decided to adopt the girls and I am now paying for their schooling and looking after them.
In April 2015, I travelled to Los Angeles with my husband to accompany Bibiana and her sister Tindi sponsored by the African Millennium Foundation, whose efforts lead to the partnership with the Orthopaedic Institute for Children and the Hanger Clinic, to provide Bibiana with a new prosthetic leg. I'm optimistic that she will have a new outlook in life, and I am very grateful to all who are contributing to the well-being of Bibiana and Tindi.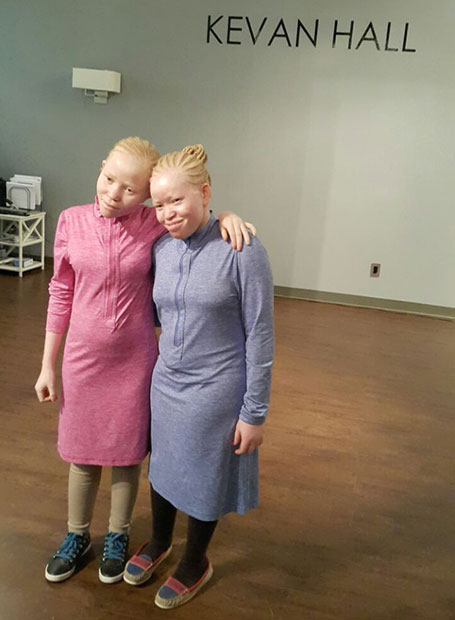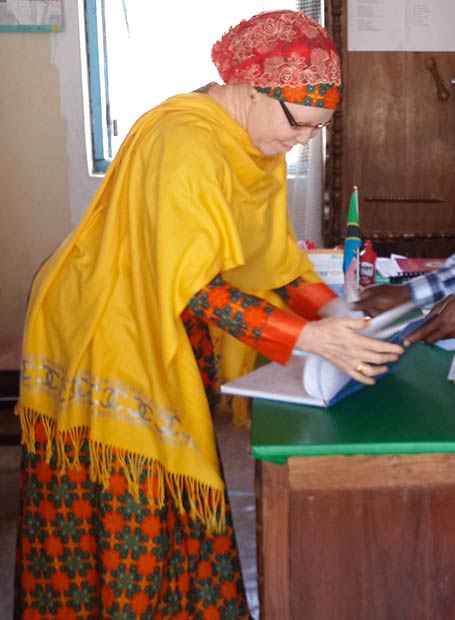 Human Rights Aspirations
My desire for rights for people with disabilities inspired me to start in 2008 the Good Hope Foundation. It also aims to help people with albinism who still don't have access appropriate medical care, including preventive medication for skin cancer which is common amongst people with albinism, especially in tropical zones. I know first-hand that people with albinism have to contend against many struggles and I feel that with my foundation I will be able to do good work.
My efforts earned me another accolade from President Kikwete when he appointed me to the Tanzania Constitutional Review Commission, which was established in compliance with the Constitutional Review Act of 2011 to collect public views on a new constitution for Tanzania. I am using that opportunity to advocate for more rights for people with albinism.