Kelly Gallagher,
Athlete, first Briton to win a Winter Paralympics gold medal for the Super-G race at Sochi 2014
Kelly Gallagher is an alpine ski racer from Northern Ireland with oculocutaneous albinism, which causes her to be visually impaired. Skiing with Charlotte Evans as a guide, she won Great Britain's first ever gold medal at the Winter Paralympic Games in Sochi in 2014 for the super-G race. "For me, to be involved in helping make life better for people is an amazing by-product of competing in sport", Kelly says.
Meet Kelly Gallagher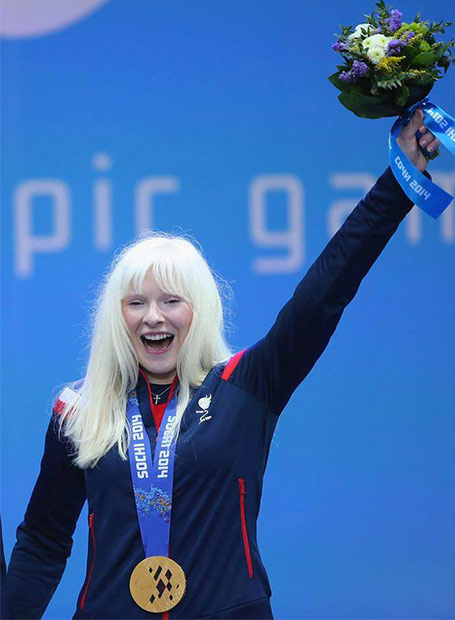 Gold
I am delighted that the coverage of the Paralympics at Sochi 2014 has showcased a positive image of people with albinism. To ski at speeds of 110 kilometres per hour in front of a worldwide audience is a real pleasure and I feel that it is changing people's perceptions and attitudes to disability. My guide, Charlotte Evans, and I were amazed to be on the covers of national newspapers and news programmes when we won our historic gold.
Protection
I was very fortunate to be born into a society where pioneers before me fought hard for equality for people living with disabilities. Equality is enshrined in our laws in acts like the Disability Discrimination Act and section 75 (in Northern Ireland), so I've benefitted greatly from the work done by others before me, which enabled me to access a quality education and achieve the career of my choosing.
Yes, I do look different from other women. I have very blonde hair, tend to wear sunglasses or squint in bright light and have to read with a magnifier. However, thanks to my parents, I've grown up with the confidence to know that I am really no different to anyone else. In fact, most of my friends here in Ireland are fair skinned and many of us wear sunglasses, glasses or contact lenses so in reality, and as I get older, the difference doesn't seem to matter.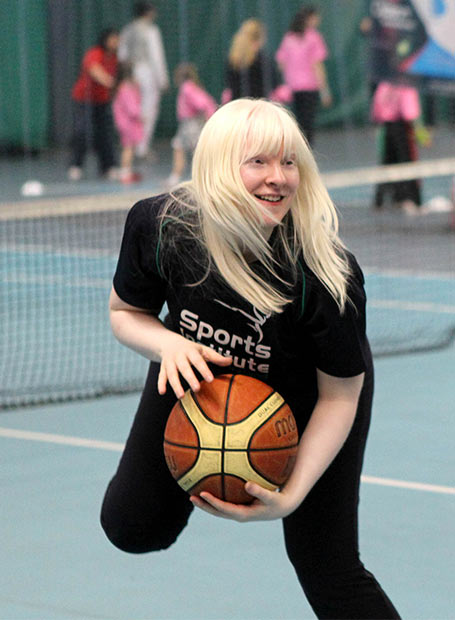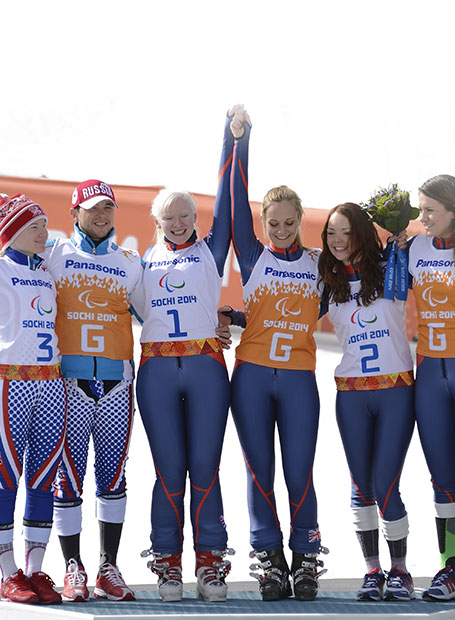 Inclusion
Promoting positive associations with albinism in the media and educating communities and schools about what albinism actually is so important. I'm so lucky to be comparatively quite similar in appearance to my peers in our society and fortunate to come from a place in the northern hemisphere where good skin care is standard. However I know some people and families with albinism in other countries who experience high levels of skin cancers because of poor management, knowledge and access to good skin care and are ostracised from their communities and persecuted because of their different appearance.
Human Rights Aspirations
My goal and dream for everyone living with albinism is to live free from discrimination and disadvantage, to have access to health services which can better equip them to protect their skin from the damaging effects of sun exposure, and to have access to technology and optometry services in order for each person to fulfil their dreams and potential.