Peter Ash,
Founder and CEO of Under the Same Sun, an NGO working to promote the rights and wellbeing of marginalized persons with albinism worldwide
Peter Ash was born in Montreal, Canada, in 1965, the youngest of a family of three boys. Peter and his younger brother are the only members of his family that have albinism. After obtaining a Bachelor degree in Theology he undertook a decade-long career in church ministry as an ordained Pastor, and also completed a Master's degree in Counselling. He then moved on to a career in business as an Entrepreneur in Finance and Real Estate. He is married with a teenage son. Neither his wife nor his son have albinism.
Meet Peter Ash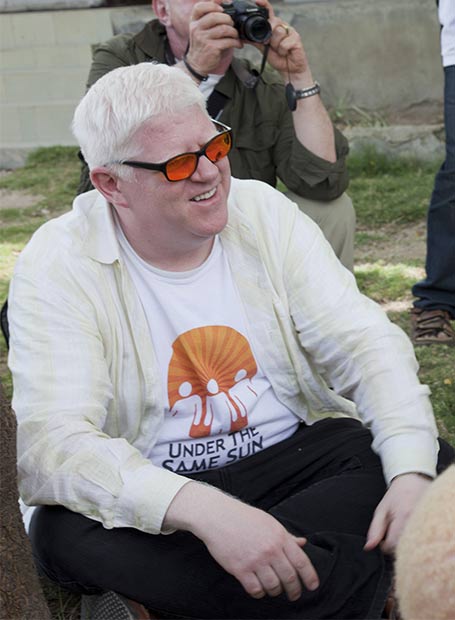 Early Life
From my earliest memory I knew I was different from everyone else. The moment I walked out the door of my home I felt somewhat alone. From the stares, smirks and comments it was clear to me that I stood out somehow.
I recall other youth yelling out "hey albino!" as I walked the streets of my neighborhood. When taking the bus having fellow passengers stare me down was common. At school, bullying was common. Beyond this I faced the challenge of learning in an academic environment not familiar with the severe vision limitations I lived with due to my albinism.
As a student who was "legally blind" I was unable to see anything ever written on the blackboard. Sometimes the text of handouts and books was too small to read. Teachers were most often not helpful. School was a constant struggle. Sports were particularly hard as most were team sports requiring eye hand coordination. My inability to perform deepened the social exclusion from my peers very often.
Trigger
In 2008 I read about the killings of persons with albinism via the BBC website. A journalist named Vicky Ntetema from Tanzania had written an article about a gruesome trade in the body parts of persons with albinism she had uncovered. During her undercover investigation she obtained video evidence that witch doctors were trafficking in these organs, selling them for tens of thousands of dollars to wealthy leaders.
When I saw this video I was deeply impacted. Sitting in my home in Vancouver, Canada, I recall thinking to myself: "If I lived as a person with albinism in Tanzania I would never feel safe at night as I fell asleep. I can't sit idly by here in Canada while my brothers and sisters are being butchered simply because they have the same genetic condition I do. I must see what I can do to help." That was the beginning of Under the Same Sun.
I began traveling to Tanzania and in 2009 we established Under the Same Sun with offices in Tanzania and Vancouver. My goal was to expose the deadly discrimination occurring against my people. My plan was to use education and advocacy to expose the damaging myths that were killing my people. For the last five years we have been doing this in Tanzania, throughout Africa and around the world.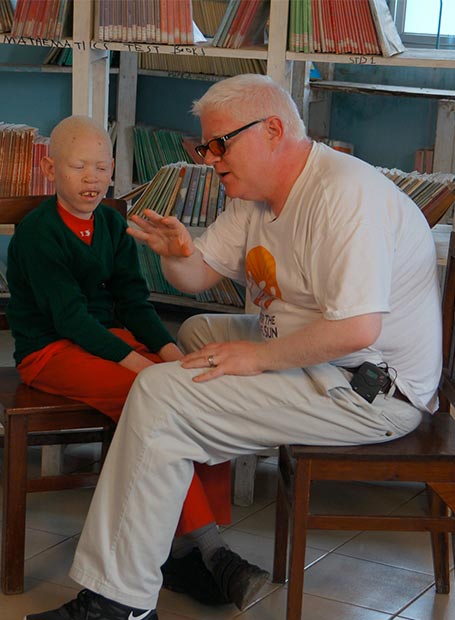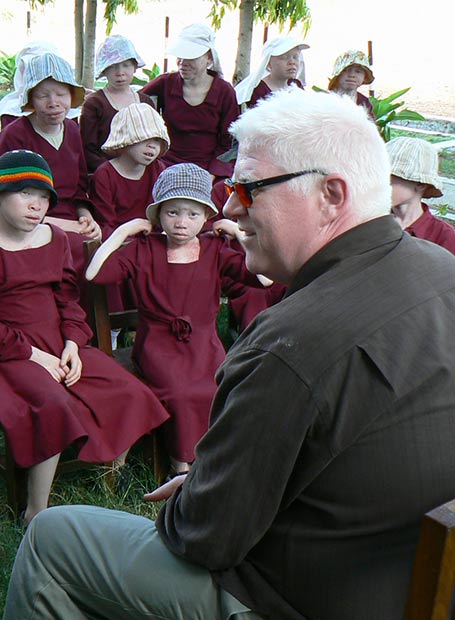 Human Rights Aspirations
I have a dream that one day people with albinism will take their rightful place throughout every level of society and that the days of discrimination against persons with albinism will be a faint memory.