Salif Keita,
World Renowned Musician and Activist
Salif Keita, from Mali, is one of the most influential musicians on the African continent. Known as the "Golden Voice of Africa", Mr. Keita was born with albinism. In 2005, he founded the Salif Keita Global Foundation to raise awareness of the condition. His award-winning album La Différence was dedicated to ending violations of the rights of persons with albinism across the world.
Meet Salif Keita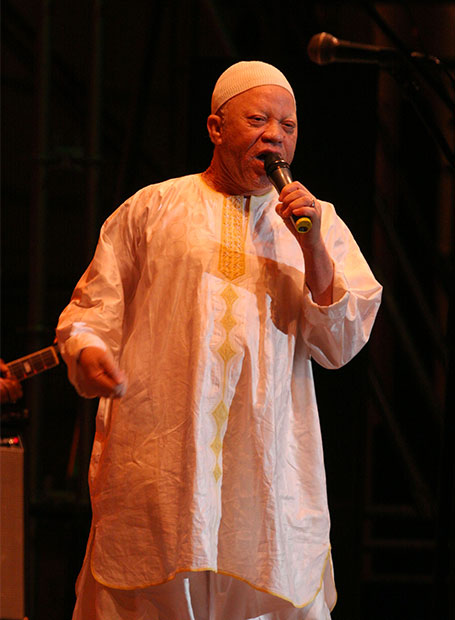 Early Life
The descendant of warrior princes, the son of two black African parents, Afro-pop pioneer Salif Keita was born "white". Inheriting albinism, Keita instantly stood out among other Africans and stood up for tolerance in all forms.
The condition is often misinterpreted as an ill omen in his native Mali, making Keita an outcast in his own community. Society, including public schools in Mali, perpetuates harmful beliefs about people with albinism who are often shunned, ridiculed, and even killed for ritual practices.
Although he and others have come to terms with albinism, Keita has struggled with the stigma attached to his skin color. Although he was born into a noted lineage of musicians with direct links to Sounjata Keita – the heroic 13th-century warrior-prince who edified the ancient Malian Empire – Keita was forbidden to play music growing up. He was also disowned by his father, kicked out of school, and rejected by the local aristocracy.
Acceptance
Filled with unrealized musical ambitions, Keita had no choice but to leave Mali as a young man. Armed with the strength of his convictions, he travelled to neighboring Cote d'Ivoire, then Paris, London, and New York, where his skin color could not keep him from expressing his artistic vision. His perseverance paid off throughout the 1970s and 1980s, as he became an internationally recognized icon thanks to his gravelly voice, innovative musical arrangements, and profoundly poetic lyrics.
In 1997, Keita's fame helped him to overcome the stigma attached to albinism that persisted in West Africa, allowing him to make a triumphant return to Mali. Cautiously re-entering a community that once shunned him, he discovered a newfound acceptance, which allowed him to re-establish roots there, including building a studio in the capital, Bamako.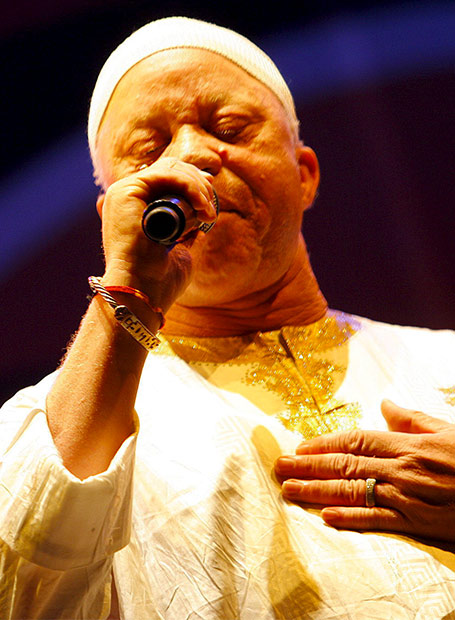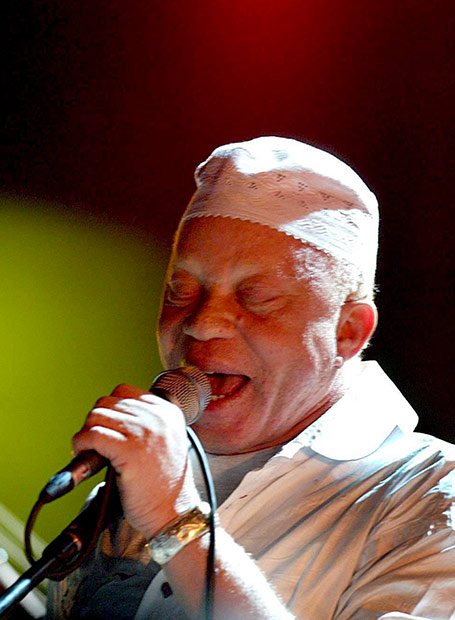 A pledge
To combat the prejudice that Africans with albinism endure, the singer has pledged that all the proceeds from recent work will be funneled into his foundation, the Salif Keita Global Foundation.
Since 2001, this charity has tirelessly worked to erase the stigma attached to people with albinism in Africa, and provide care and assistance to those in need of refuge and medical attention, including protection from the sun. Keita knows its dangers first hand, having lost his sister to skin cancer in the 1990s. In recent years, Keita has donated proceeds from record sales and tours to purchase sunscreen for Africans in need, and build a school and health clinic in Bamako.